ALABASTRO ONYX
Fascinating in the almost hypnotic design, bright, to the point of becoming transparent. Alabaster onyx is an extraordinary stone and precious in itself, imagine how much it can be with a workmanship made to measure for your dreams.
Available in 2 cm thick slabs designed for kitchen tops, coverings, boiserie, floors, architectural ornaments, decorative elements.
It offers the best of itself backlit.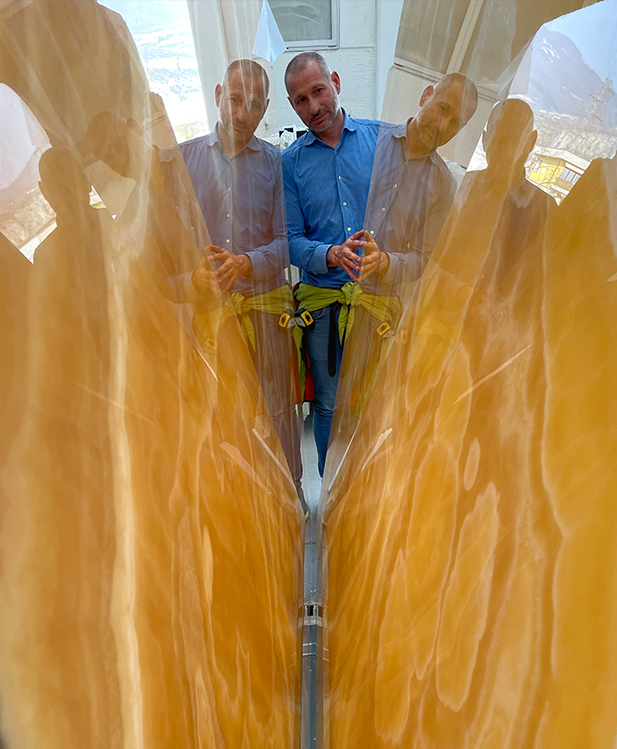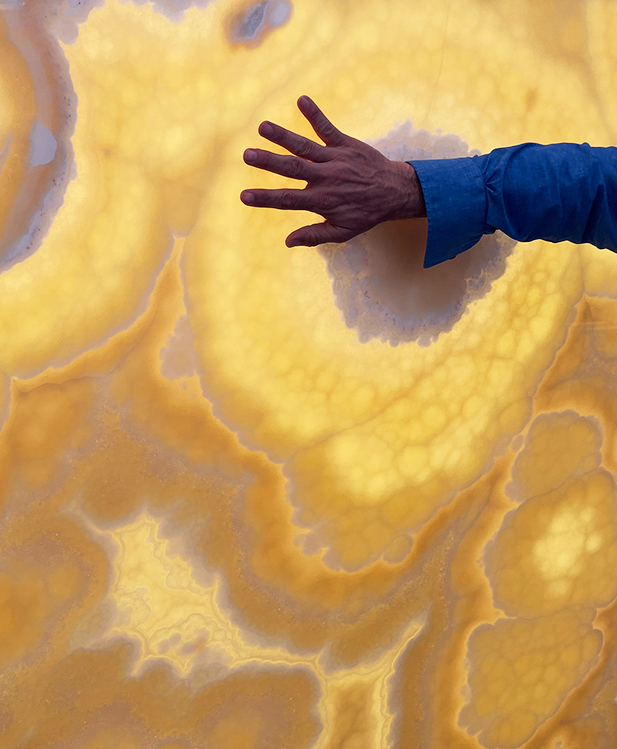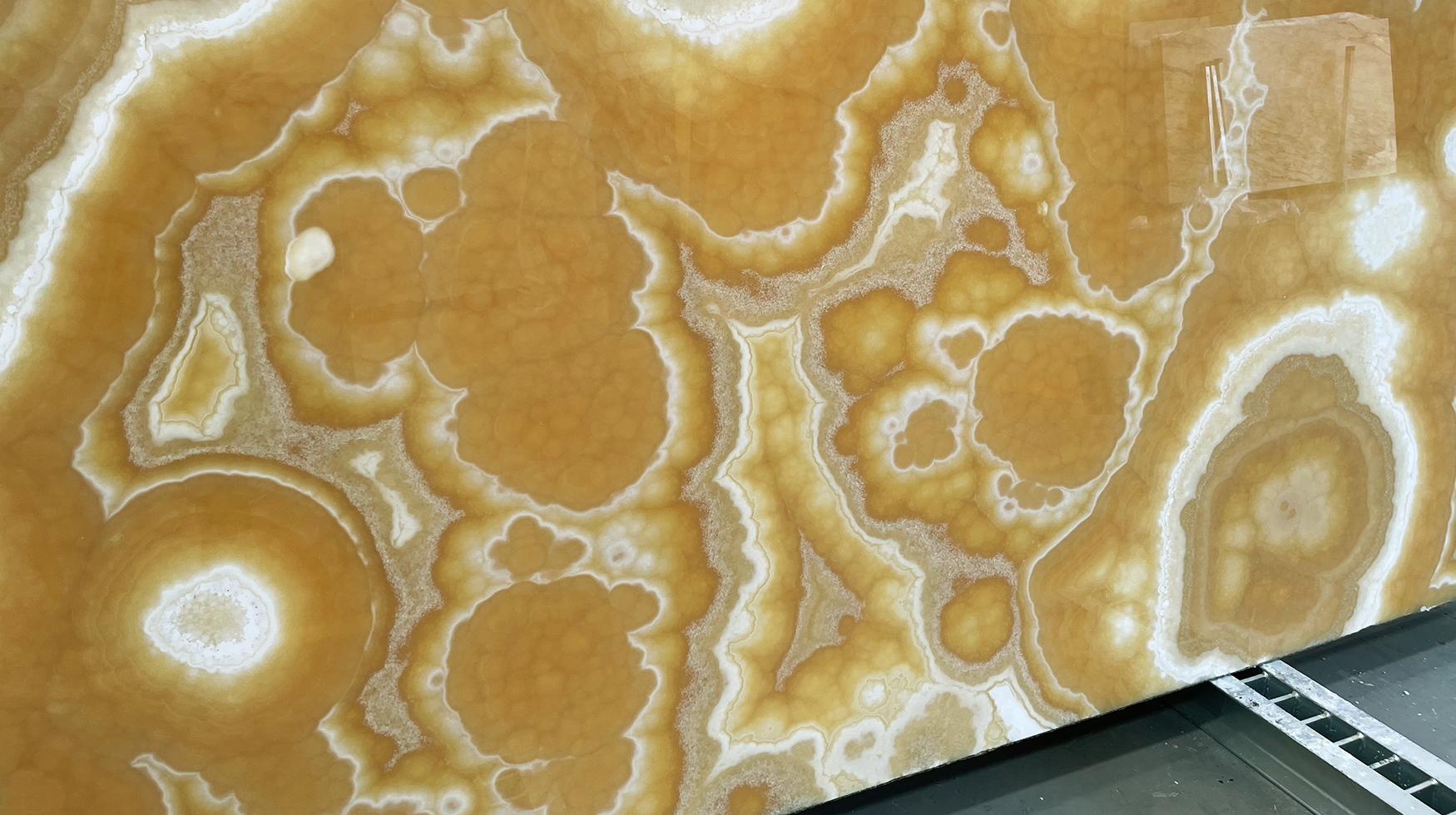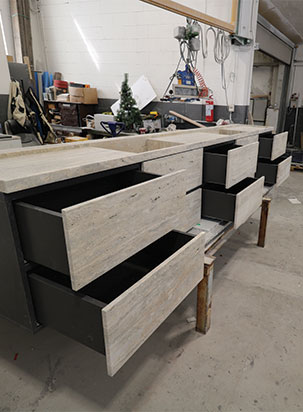 Marble is an ideal material for covering any kitchen.On one condition: you have to know how to work it. Not only the top but every part of the covering of this kitchen, including the drawers, is in Travertine marble.The quality of the materials, the care of the...