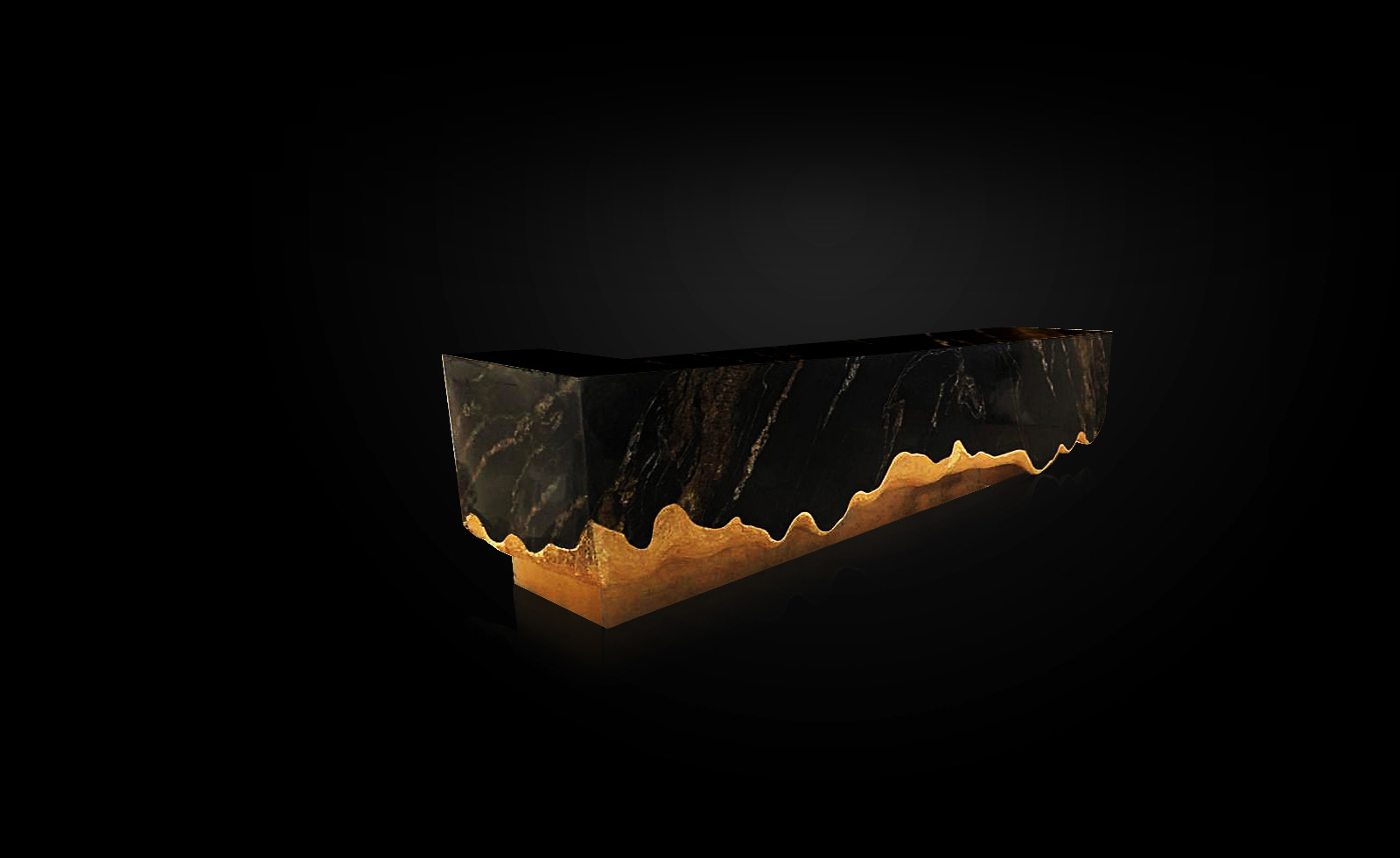 Project worked with double type of marble with coating.
Fusion of Magma Gold / Black with hand-applied gold leaf.
Project realised according to the customer's design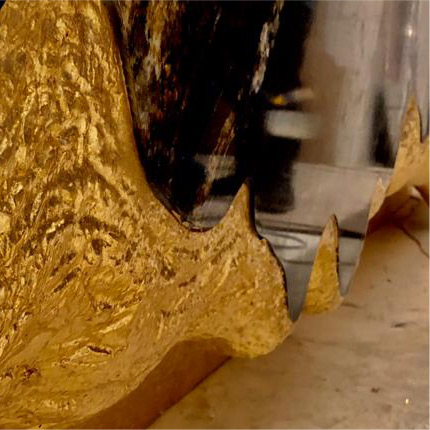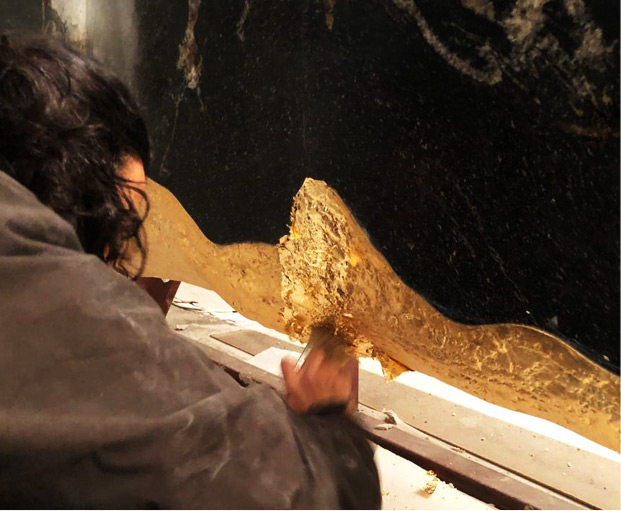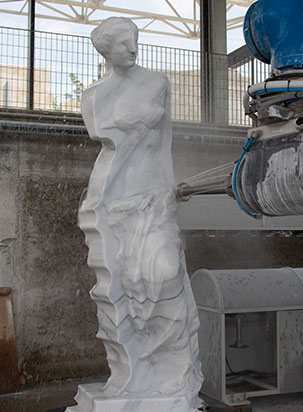 The processing of marble is now supported by machines, sophisticated tools that make work certainly less tiring but no easier. The idea expressed in a drawing is translated into a project that is read and transformed by the machine into the concrete work that will...