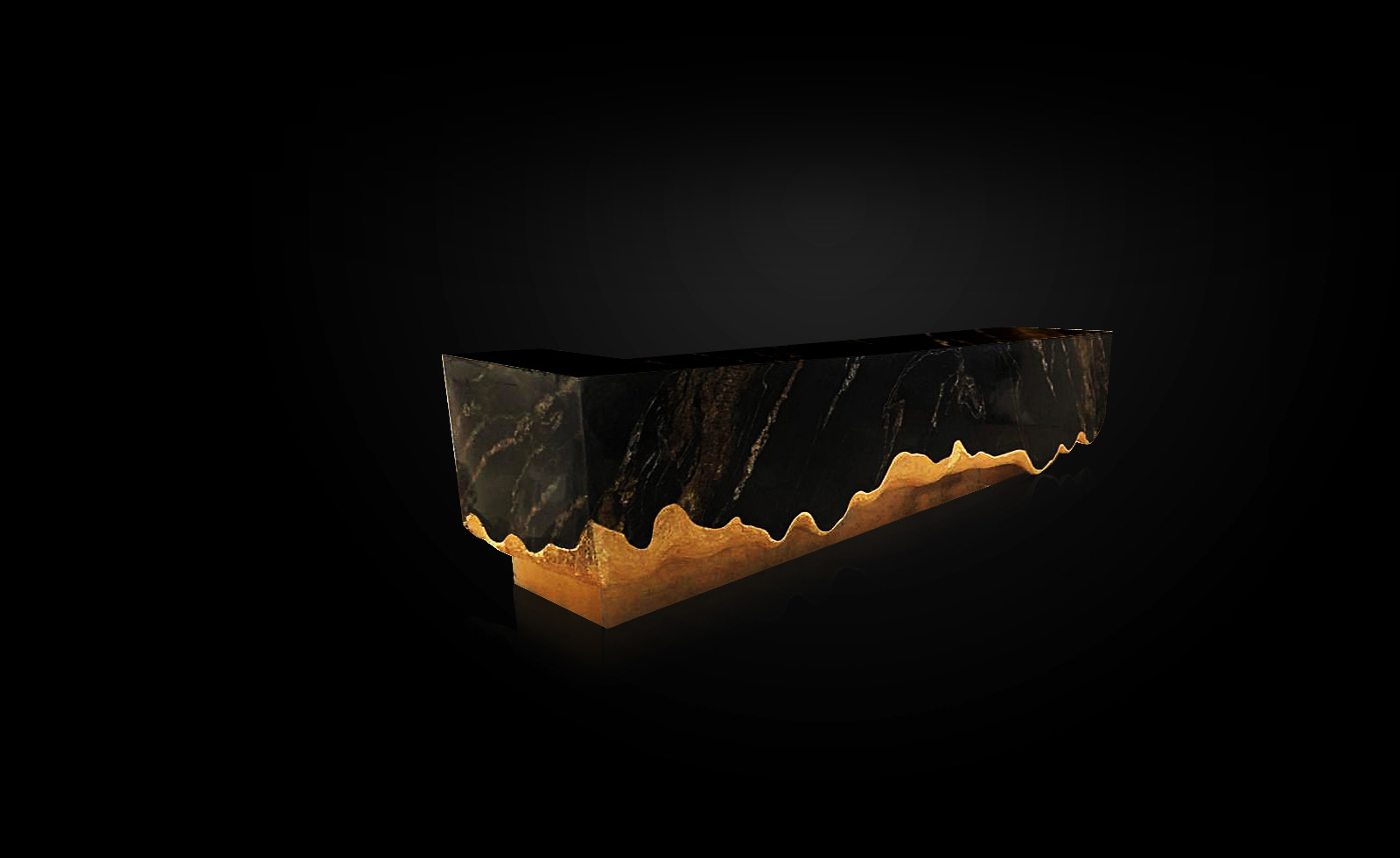 Project worked with double type of marble with coating.
Fusion of Magma Gold / Black with hand-applied gold leaf.
Project realised according to the customer's design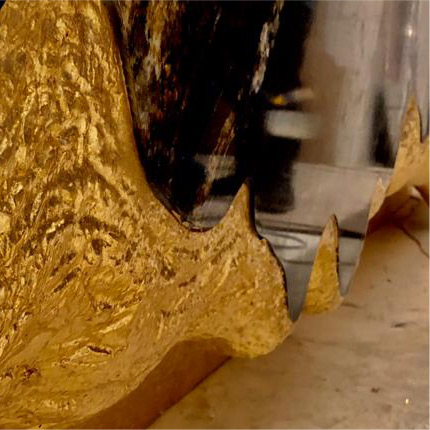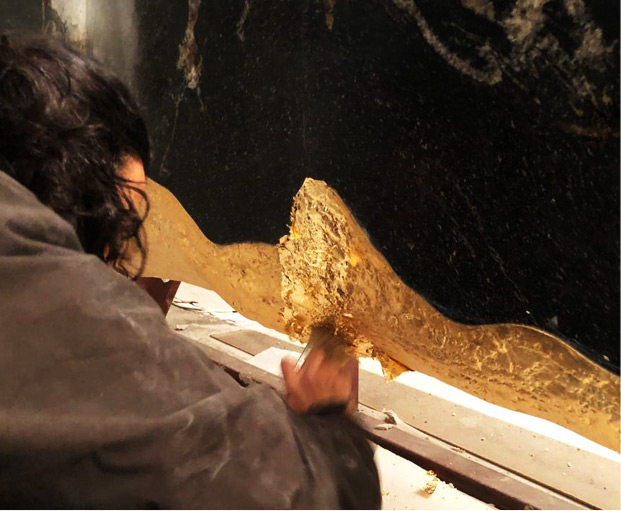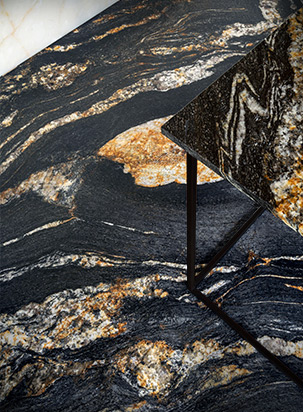 Backlit onyx wall.loor and table in open-stain Magma Gold processed in large format with Water Jet technology.Niche made of Mapamundi [dipl_separator seprator_thickness="1px" separator_color="#a0a0a0" _builder_version="4.9.3" _module_preset="default"...