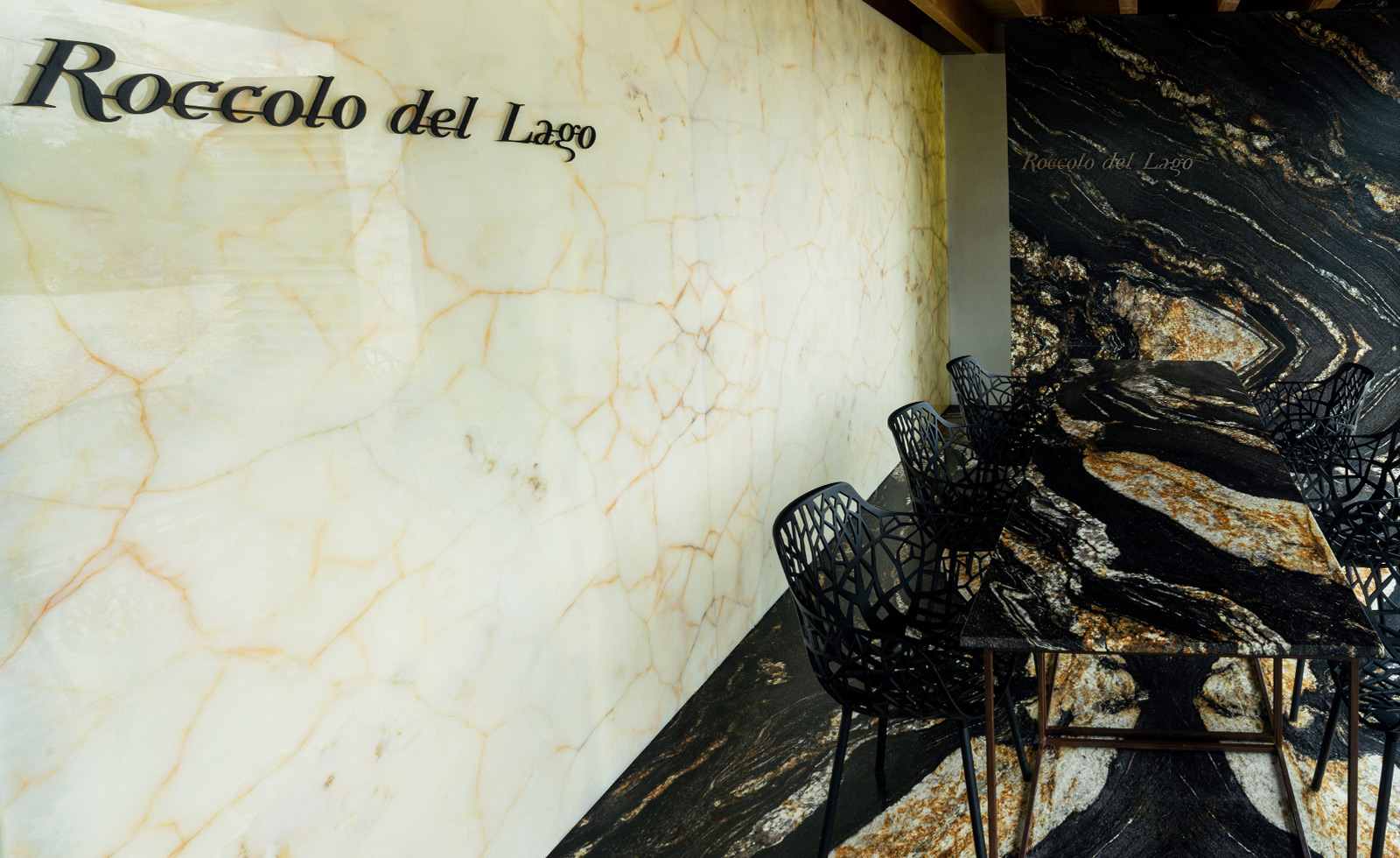 Backlit onyx wall.
loor and table in open-stain Magma Gold processed in large format with Water Jet technology.
Niche made of Mapamundi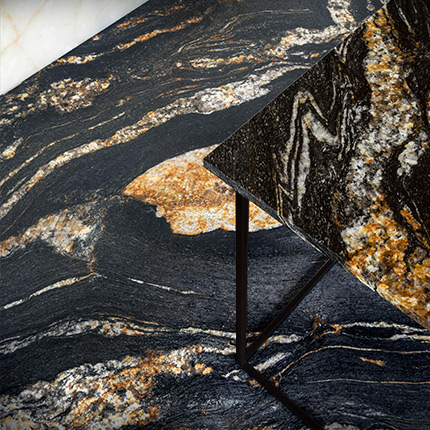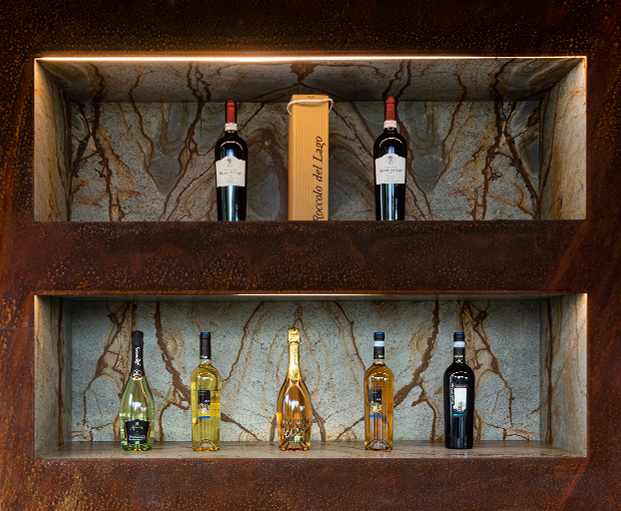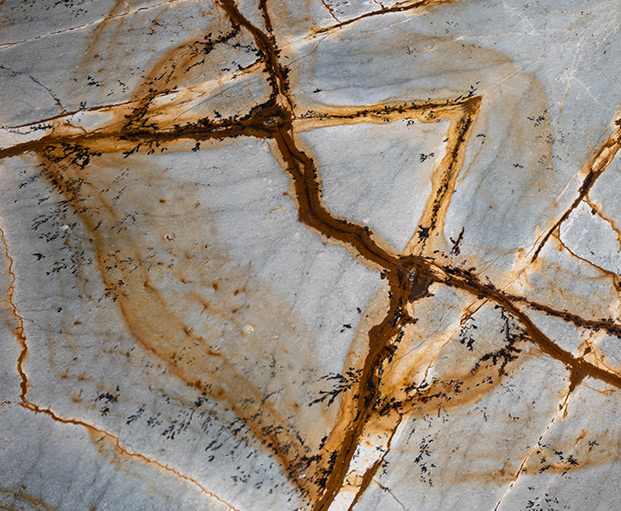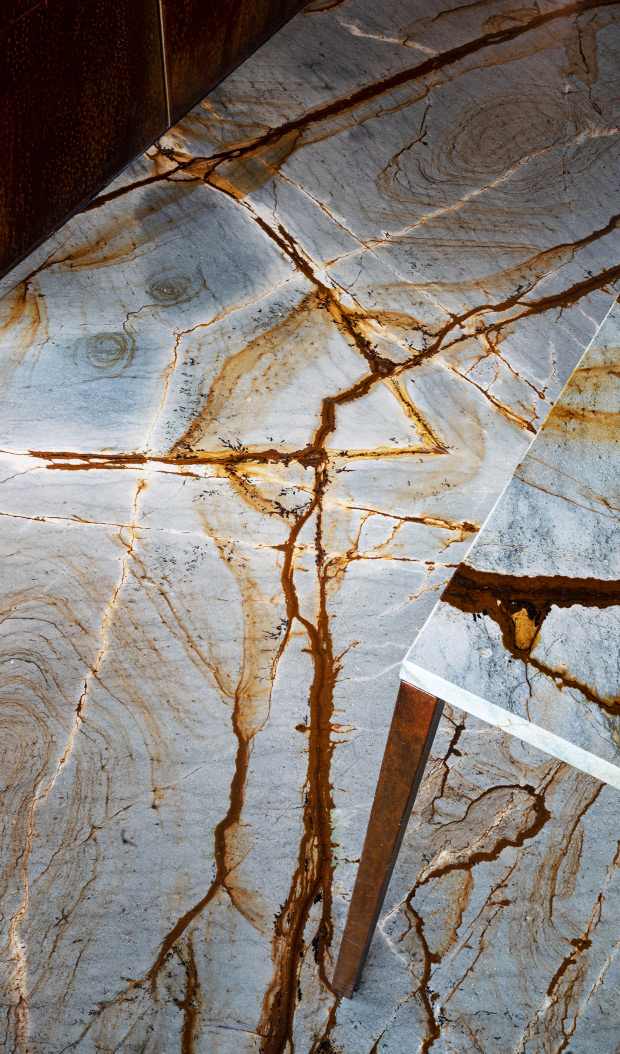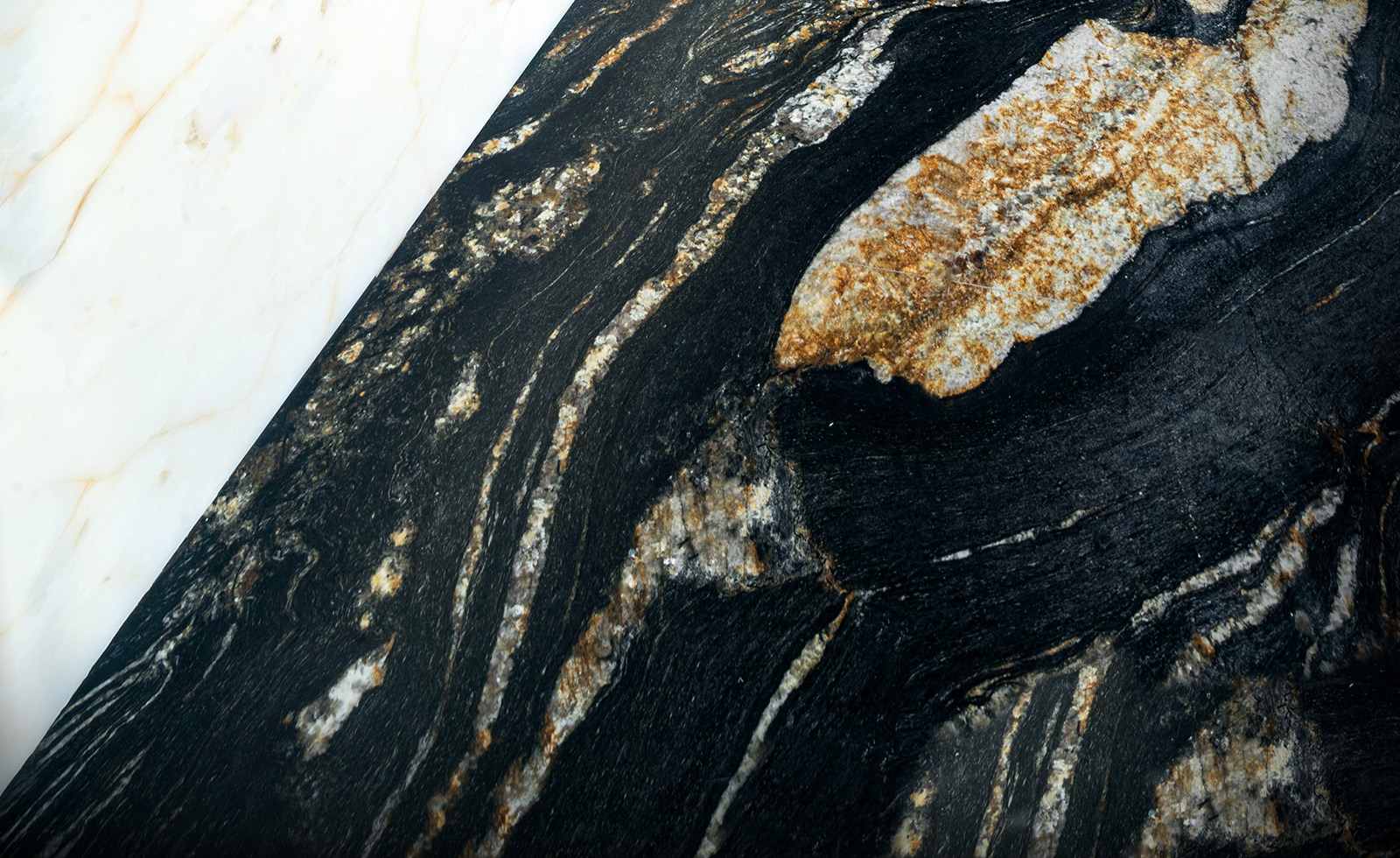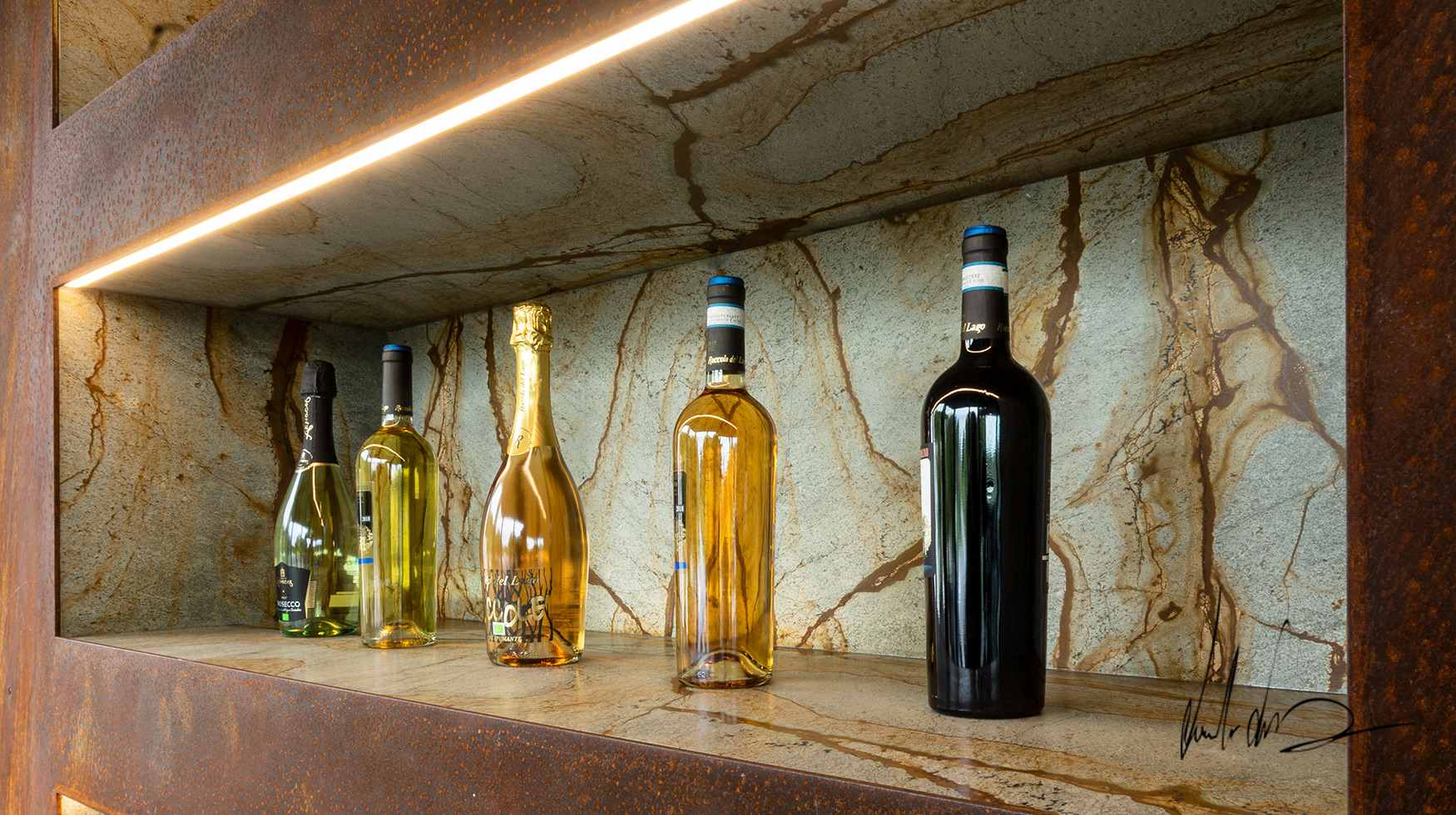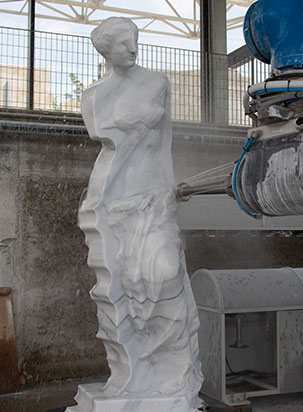 The processing of marble is now supported by machines, sophisticated tools that make work certainly less tiring but no easier. The idea expressed in a drawing is translated into a project that is read and transformed by the machine into the concrete work that will...