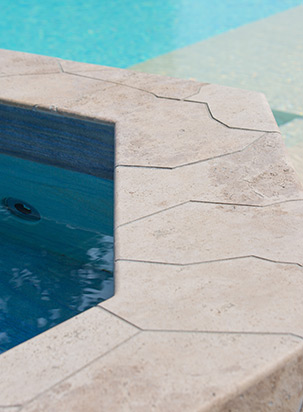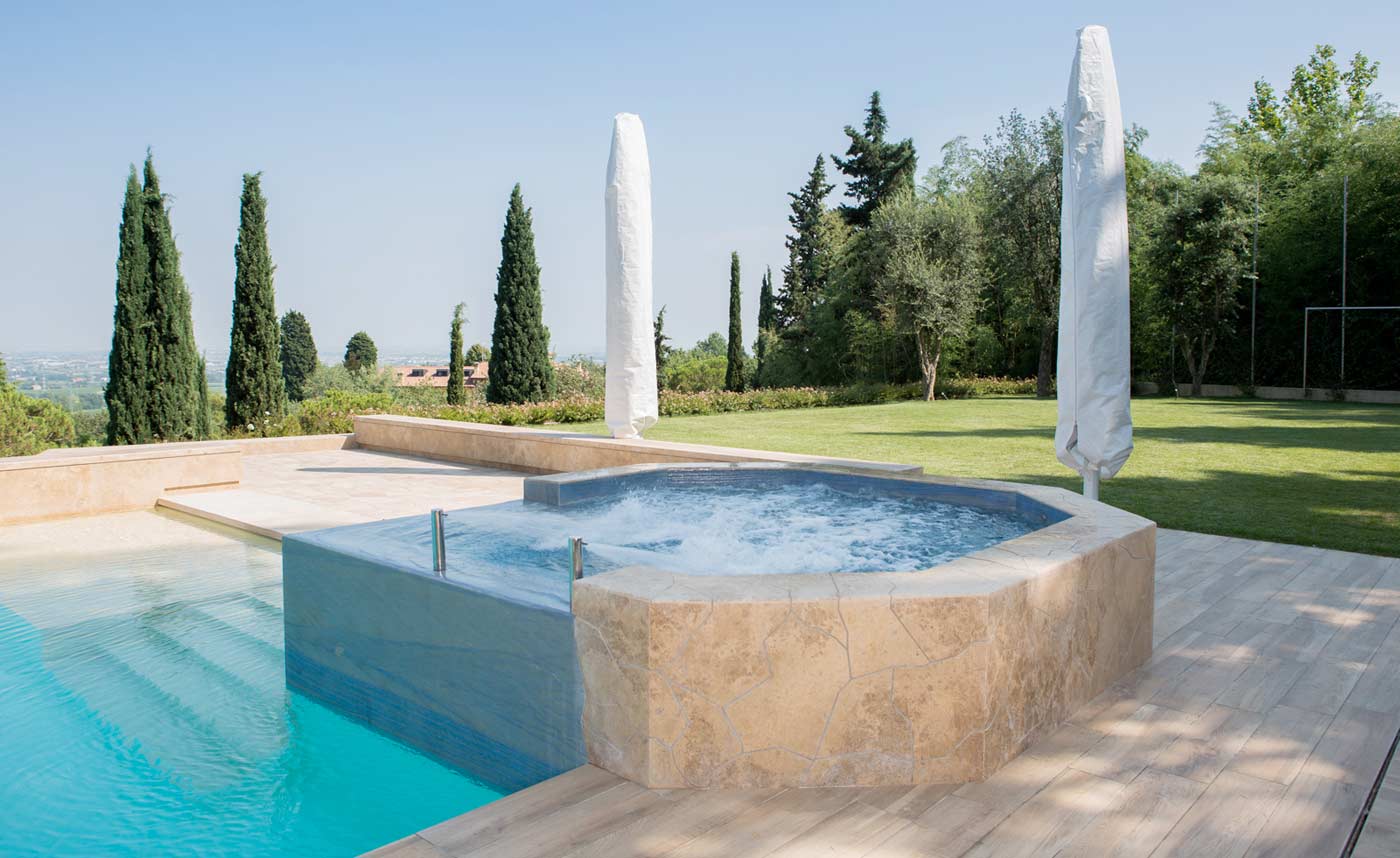 Hydromassage pool made with open-stain Azula Macaubas, pool and floor coverings in classic travertine with a water jet cut palladiana design.
Wall with overflow waterfall made of Meteorus.
Project realised according to the customer's design.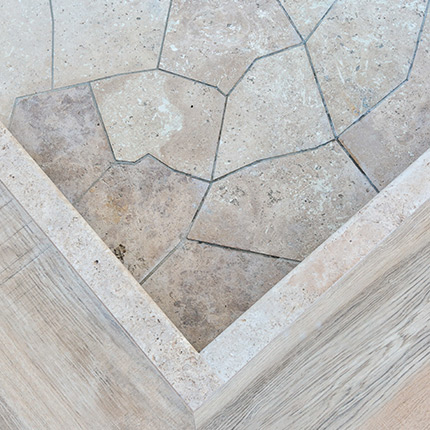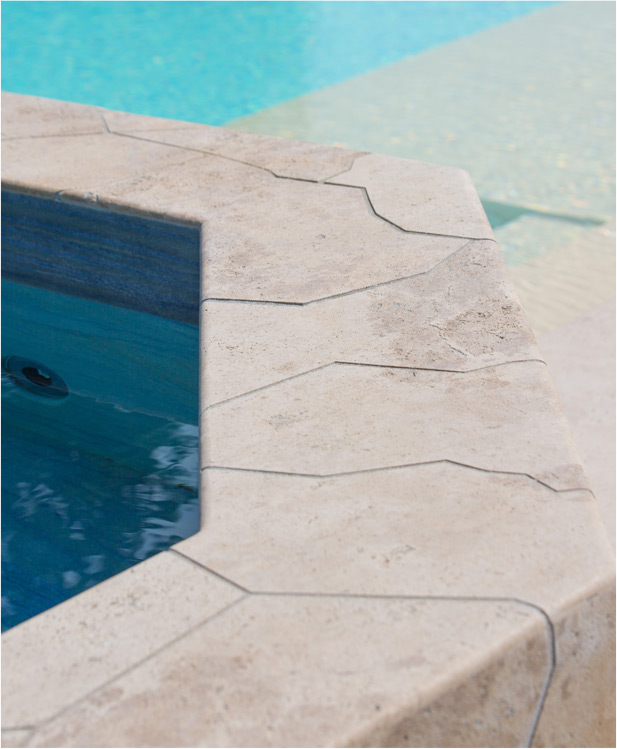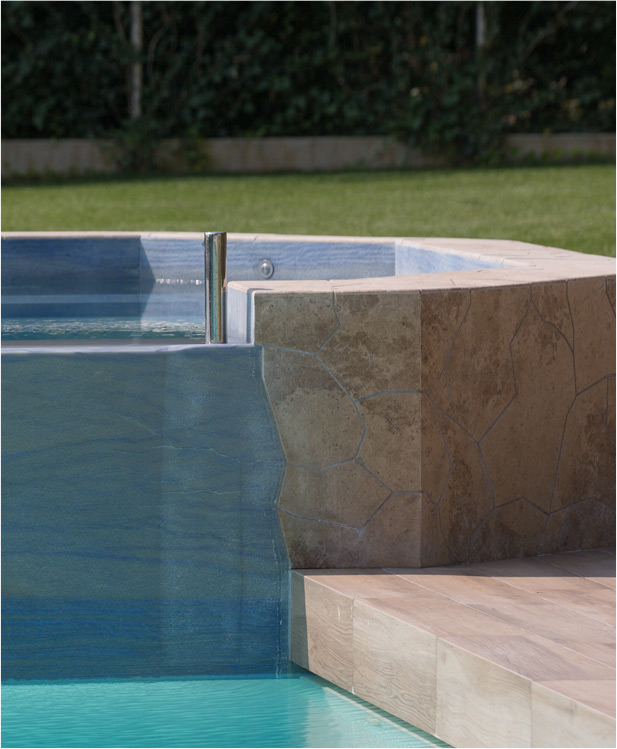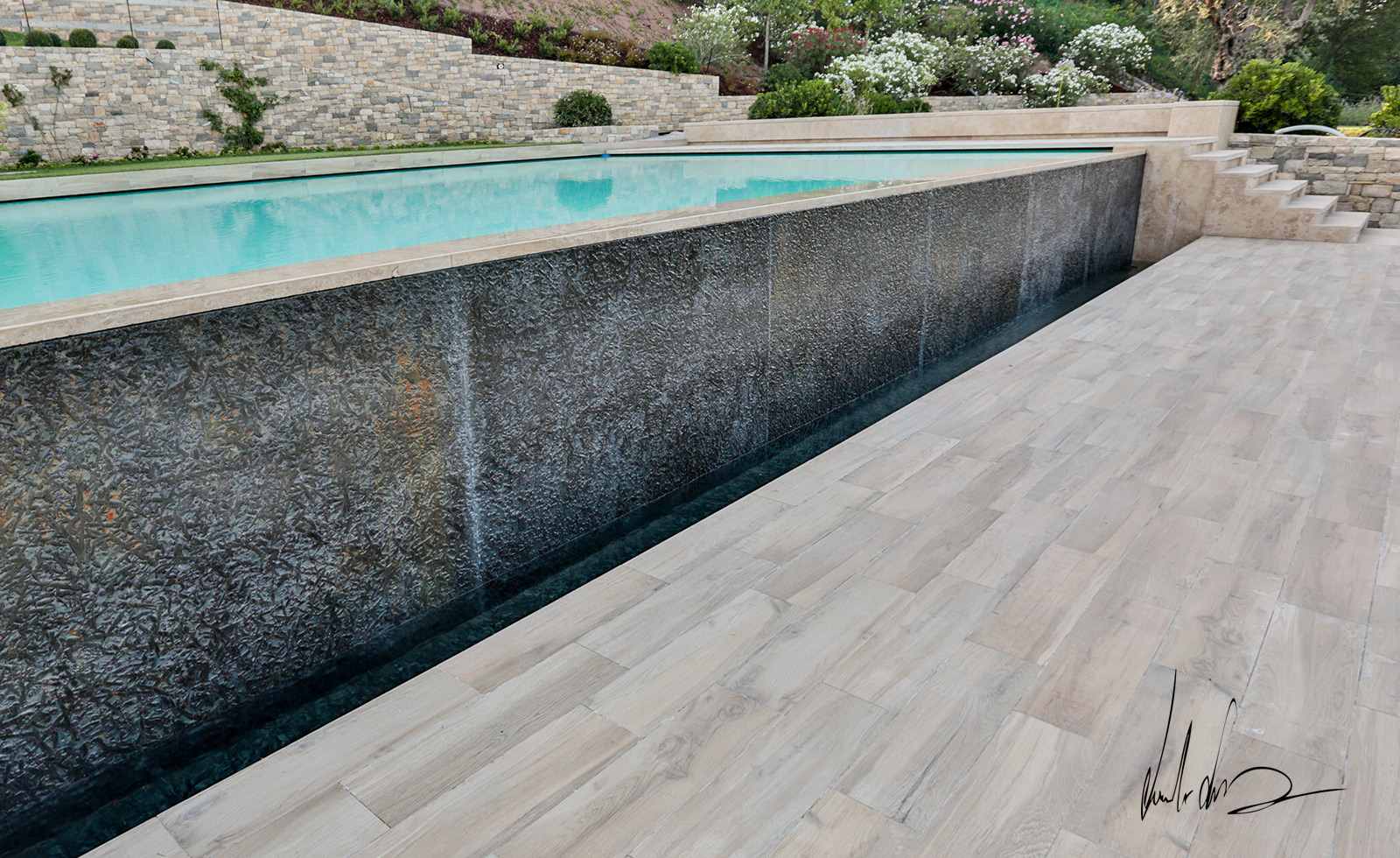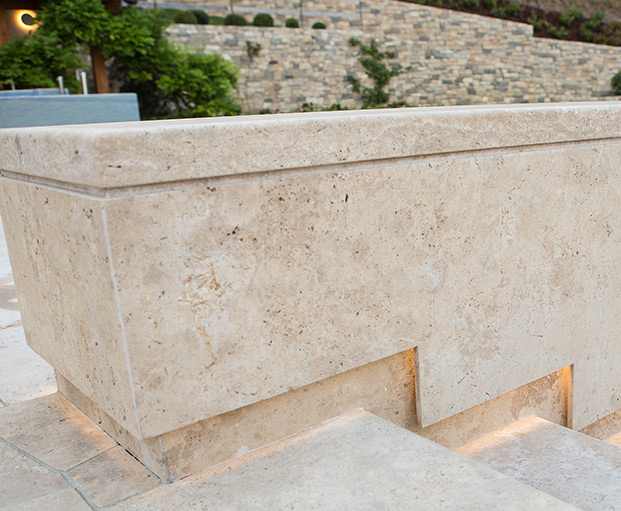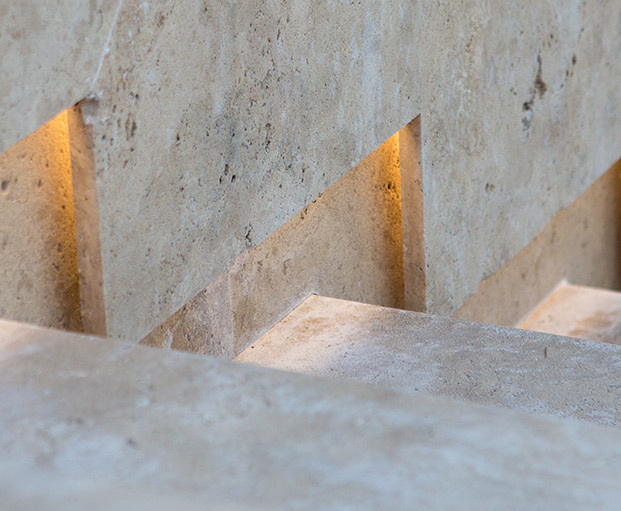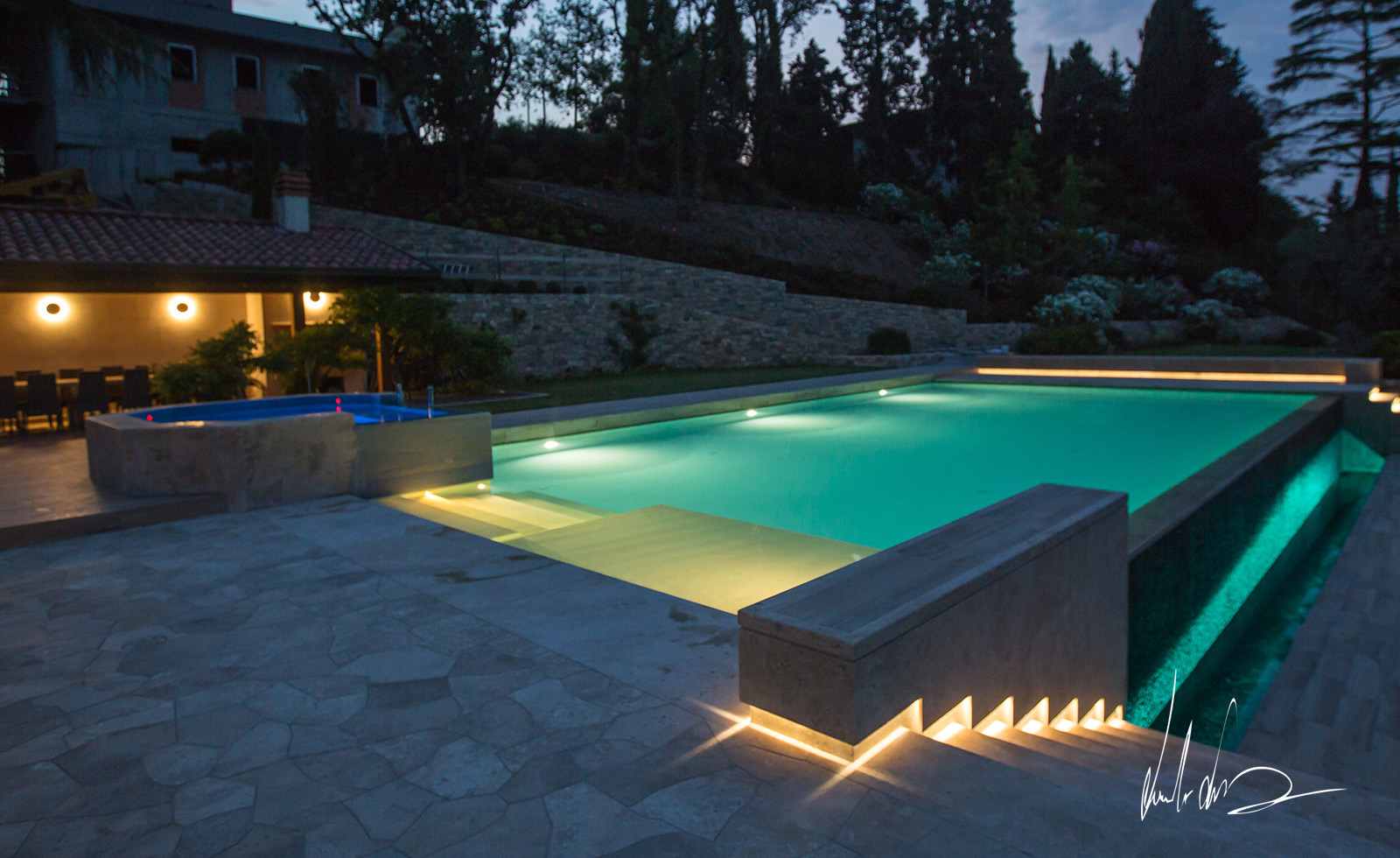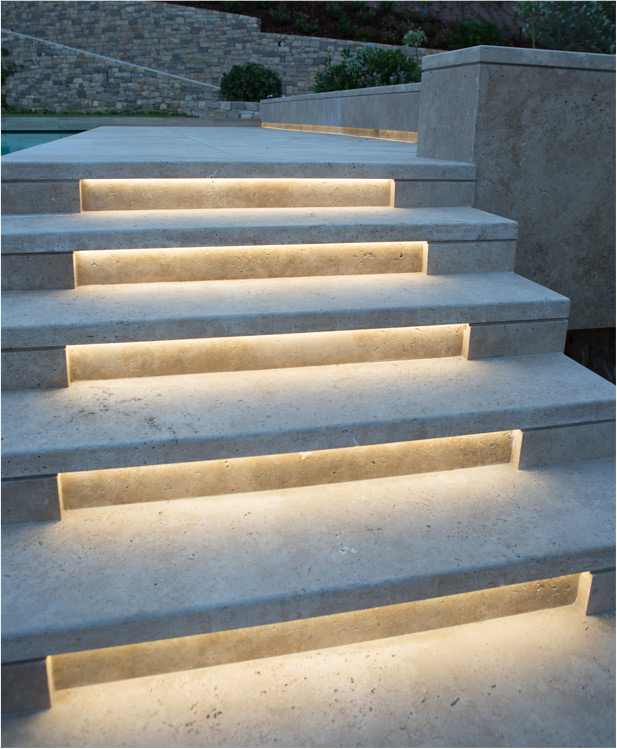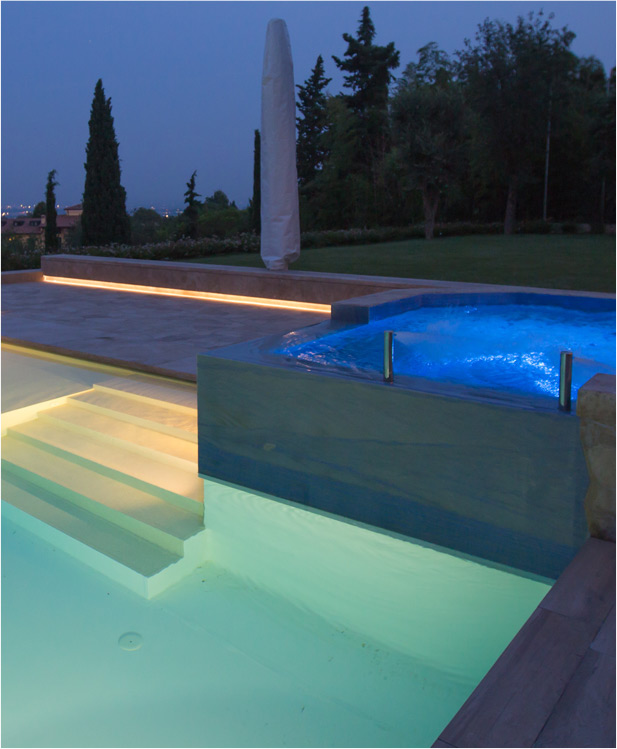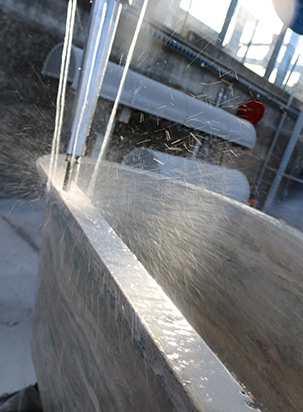 Bath in Travertine Silver a unique material capable ofenhance any environment.Obtained from a single block, carved with 8 interpolated axes milling machine, finished and polished by hand. [dipl_separator seprator_thickness="1px"...