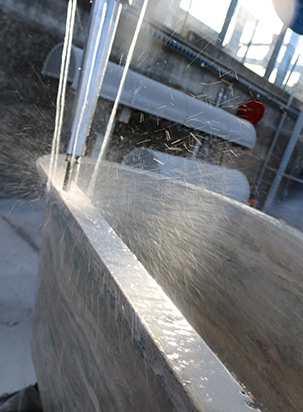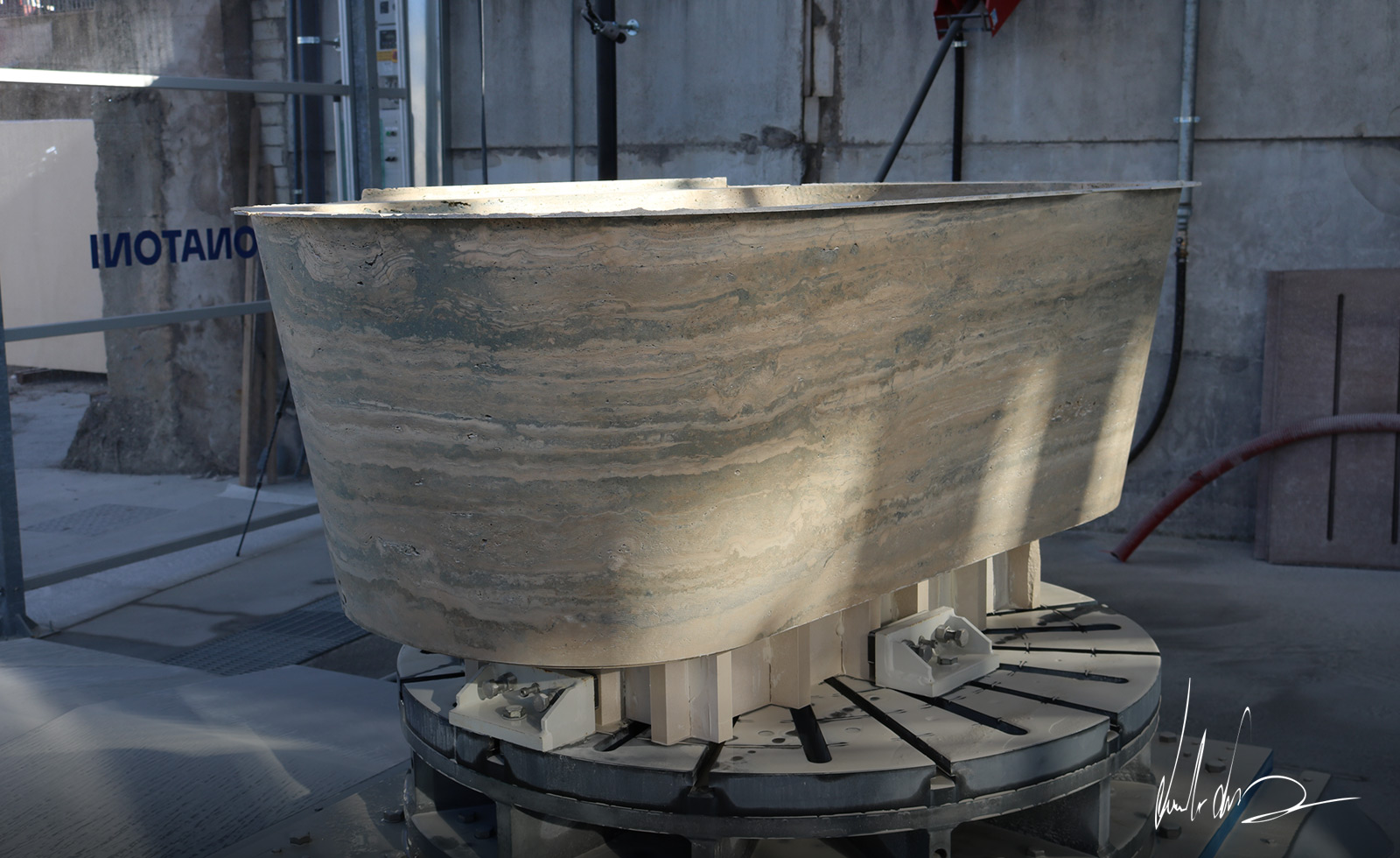 Bath in Travertine Silver a unique material capable of
enhance any environment.
Obtained from a single block, carved with 8 interpolated axes milling machine, finished and polished by hand.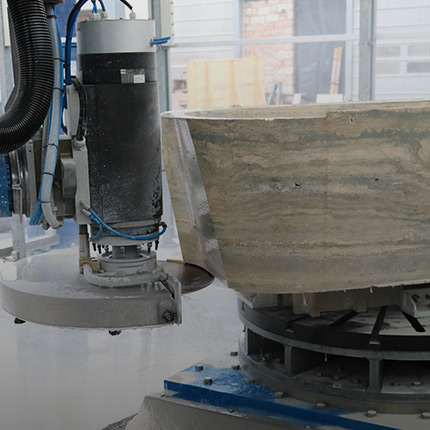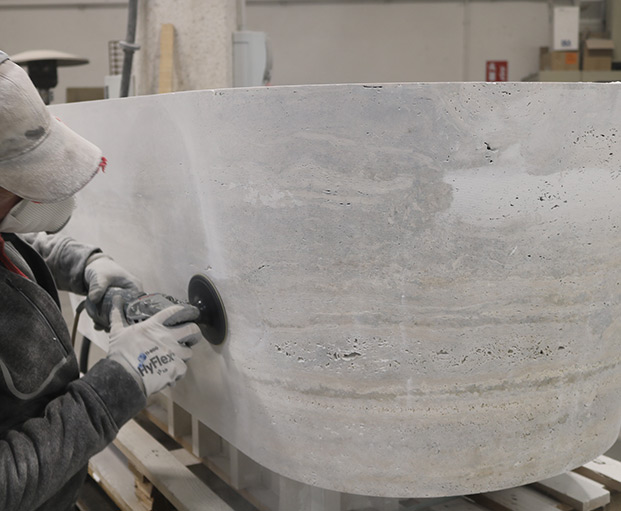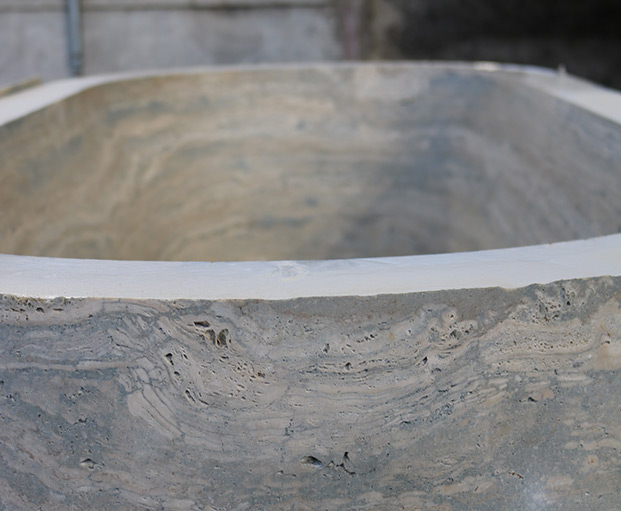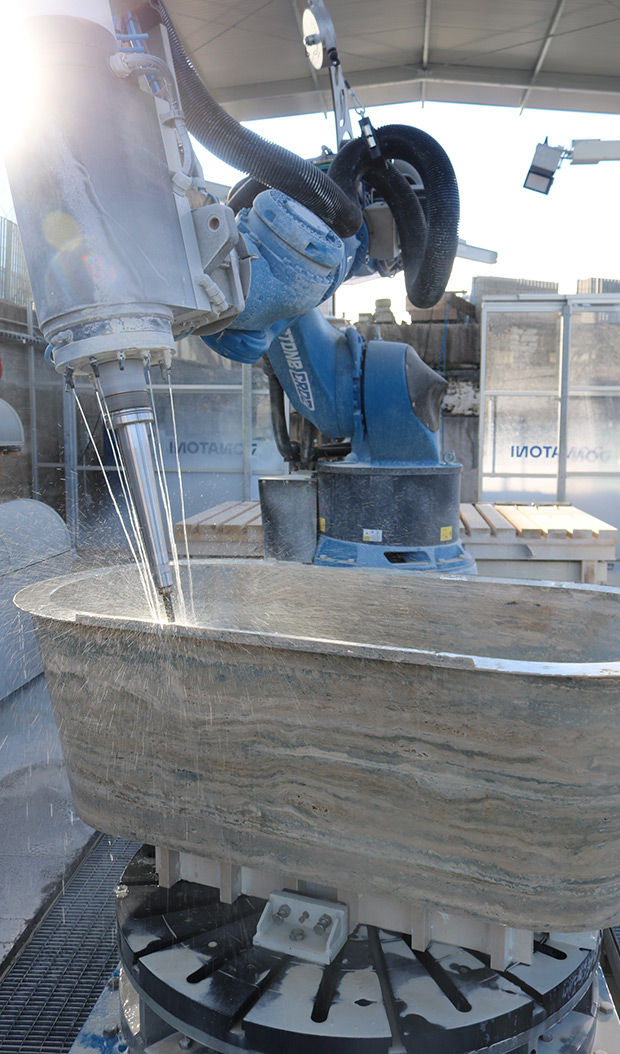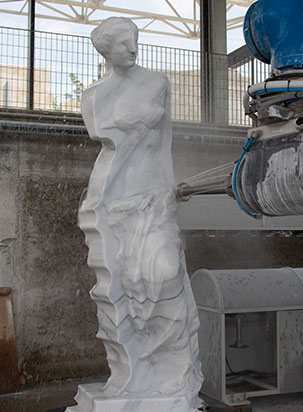 The processing of marble is now supported by machines, sophisticated tools that make work certainly less tiring but no easier. The idea expressed in a drawing is translated into a project that is read and transformed by the machine into the concrete work that will...